ENTRAIN VISION
ESR9 – Fabrizio Grani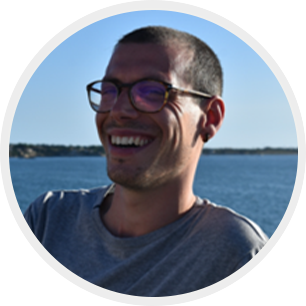 Presentation:
I have studied in Pisa (Italy) where I obtained the Bachelor degree in Biomedical Engineering and the Master degree in Bionics Engineering, with a final thesis on the electrical stimulation of the spinal cord to restore arm's movements after spinal cord injury. After my graduation I have started to work as research engineer at MED-EL in Innsbruck (Austria), working in the development of wearable devices and hearing technologies.
I strongly believe that research should fuel the pipeline of new ideas and innovations for the common good and to this regard I have always striven to stay in the biomedical field. I have interest in neuro-prosthetic devices and in the possibility to restore senses through electrical stimulation of different parts of the nervous system. This is the main reason why I choose to apply for this ESR position in the EnTrain Vision project, where we will try to develop a cortical visual prosthesis for the blinds.
I am sure that such a wide and competent multidisciplinary network of universities and industries will bring us great results.