European Vision Institute (Germany)
The European Vision Institute (EVI EEIG) is legally constituted under European law (Council Regulation (EEC) No 2137/85) as a European Economic Interest Grouping. EVI is not formed for the purpose of making profits. Its function is to carry out activities including but not restricted to research, technological development, organization, management, fundraising and publicity pertinent to the defined aims to safeguard the procedures for high-quality Vision Research throughout Europe and worldwide.

University emergency Hospital, Bucarest (Romania)
Bucharest University Emergency Hospital is a university clinic with a sustained scientific activity, in which patients receive adequate medical care. Possible medical investigations are very numerous and complex. The hospital can treat a large number of diseases, the hospital covering the entire range of medical specialties. In modern medicine the attending physician is dependent on numerous tests, analyzes, investigations, which he requires. That is why a system was created through which the requested medical data were made available, quickly and completely.

MultiChannel System (Germany)
Multi Channel Systems MCS GmbH was founded in 1996 and is based in the Science and Technology Park in Reutlingen in Southwest Germany. MCS operates globally from this location. Since Oct. 2014 MCS is a division of Harvard Bioscience, Inc.
Multi Channel Systems focuses on the development of precision scientific measuring instrumentation and equipment in the field of electrophysiology for research groups at universities and for the pharmaceutical industry.

Okuvision GmbH (Germany)
Okuvision GmbH was founded in 2007. After clinical studies, the OkuStim therapy system was introduced in 2014. With the help of an investor Okuvision today ensures the supply of the OkuStim therapy system and consumables as well as the continuous development of the therapy.
Okuvision GmbH develops, produces, and distributes the therapy system OkuStim for electrostimulation therapy in ophthalmology.

Medical Innovation foundation (Germany)
The Foundation for Medical Innovation is a non-profit foundation. It was founded in Tübingen in 2014 and implements its foundation purpose – the promotion of medical innovations – by awarding scholarships, running the MedTech Startup School and identifying need-driven startup ideas. The foundation's subsidiary, Medical Innovations Incubator GmbH, supports particularly promising start-up ideas based on the company builder model with financial, human and material resources.

FEMTONICS (Hungary)
Femtonics specializes in manufacturing two-photon laser scanning microscopes. Building on breakthroughs achieved in the bordering fields of optics and quantum mechanics, our systems provide the most innovative technologies, fitting a wide variety of in vivo and in vitro biological applications. We dedicate ourselves to neuroscience and aim to discover new technologies, to aid researchers striving to understand the nervous system, its pathomechanisms, and to support pharmaceutical development. All the creative work and investments poured into our products and technology, combined with a careful monitoring of our customers' requirements, produces remarkable results. In the complex and sophisticated world of science, we give our clients a real personalized touch in the form or a unique, powerful laboratory tool, fitting their vision perfectly.

Innovatrics (Slovakia)
In the digital age that's virtually impossible to keep up with, how do you build trust? Trust between people. Trust to let you into my country. Trust to loan money. Trust to cast a vote.
In our search for a bigger vision, we have realized that while we might be a tech company, our products are ultimately very human. It is biometrics that brings trust. Instantly. And that's what we want to build…
A community where nobody needs to be frisked. A system that can do away with paperwork. An organic way of confirming identity. A world of instant trust.
Good AI (Czech Republic)
Our long-term goal at GoodAI is to build general artificial intelligence that will automate cognitive processes in science, technology, business, and other fields. We conduct our own research, advocate fundamental AI research at the EU governmental level, and forge a community of like-minded groups through the GoodAI Grants program.

Instead Technologies for Helping People SL (Spain)
Instead Technologies is a technology-based company aimed at helping individuals with disabilities, which is promoted by a multidisciplinary team of the Miguel Hernández University (Spain). Our approach to meet the unique needs of patients with severe disabilities is based on new solutions to assist the recovery from a nervous system injury, always keeping the patient at the center of the team.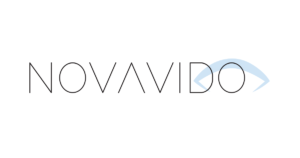 Novadido (Italy)
Novavido is a technological society funded in 2021 and focused on the development of a new medical device based on nanotechnologies to recover the vision in blind patients affected by retinits pigmentosa. It work on a disruptive technology born from a 10-years collaboration between the Italian Institute of Technology and the hospital IRCCS Sacro Cuore Don Calabria di Negrar.

University of Genova (Italy)
The University of Genova (commonly referred to as the University of Genoa or UniGe) is an Italian state university founded in 1481 and based in the historic center of Genoa, with branches in various towns in Liguria. As with most European universities with a long tradition, the origins of the University of Genoa can be found in the associations of teachers and students. We have news of the presence in Genoa of colleges conferring titles in law, theology, medicine and art from the 13th century. Today the University has teaching offices in Genoa, Imperia, Savona, La Spezia, Chiavari and Pietra Ligure [2] and has five schools. The University of Genoa is collaborating on the sprawl with the Italian Institute of Technology (IIT) and a construction plan currently for a new engineering faculty in the science and technology park of the Grand Campus degli Erzelli.